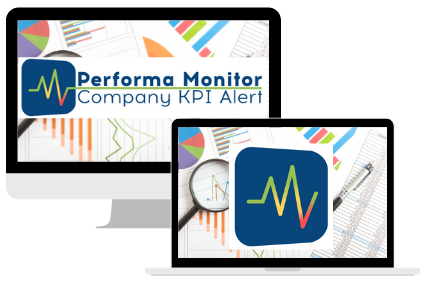 The new Euris Dynamics product to monitor financial and business indexes of your company in real time.
Efficient and scalable solutions
If your business grows fast, you need efficient solutions that adapt day after day to your needs.
A competent and reliable partner
Who knows how to understand business processes and configure products in perfect harmony with the Customer's specific needs.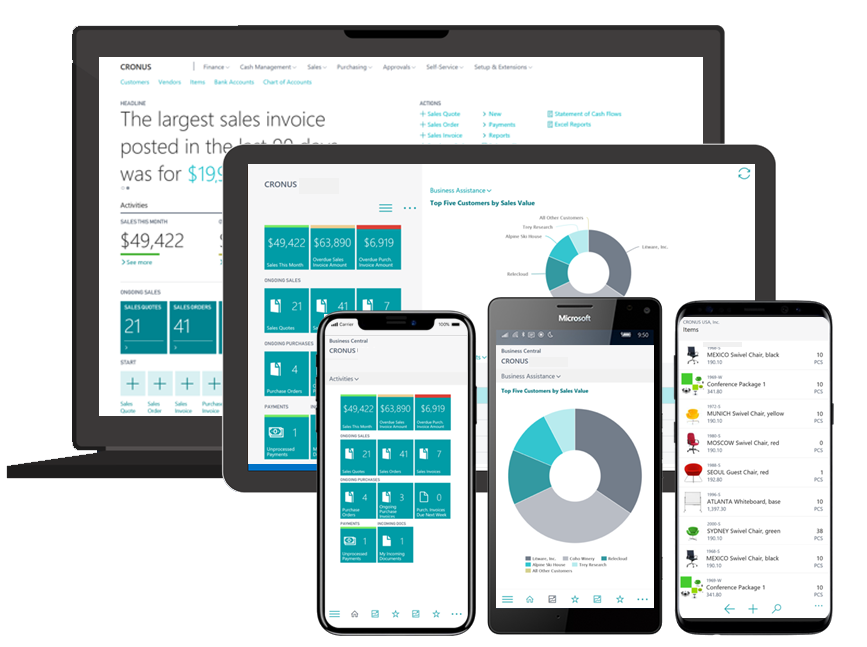 Microsoft Dynamics Business Central
To integrate your systems and guide your company, wherever you are.
We propose and configure the best IT solutions that meet the specific needs of individual customers, which is the result of in-depth knowledge of business processes and consolidated technical skills.
Analysis of specific needs
Modular offer and custom project development
ERP insertion in the company and complete integration with existing systems
Performa Monitor
It monitors your KPIs and runs your company
A tool that, thanks to quick access to business indicators that indicate the health of your company, allows you to monitor your business thanks to monitoring and alerting systems.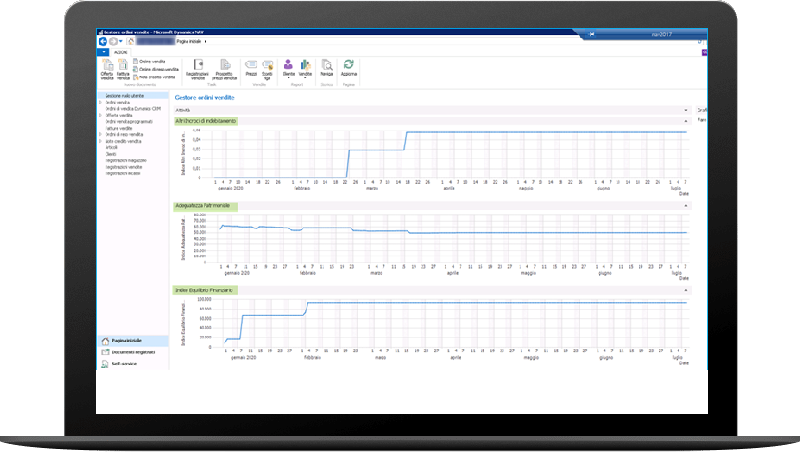 CRM Solutions
Microsoft Dynamics 365 enhances the Business Central features with CRM solutions. The new solution designed to fully meet your needs with the Sales, Marketing, Customer Service and Field Service modules and that will enable you to increase sales productivity.
Power BI
A suite of business analysis tools that processes your data and allows you to easily share them with users. Power BI Intuitive Dashboards that provide a 360° view with the most important metrics in one place, updated in real time and available on all devices.
Industry 4.0
Thanks to our vertical ELIOT, perfectly integrated with Business Central, you will be able to interconnect and control your production systems with the use of new digital technologies and by interfacing with the machines of the entire production chain, detecting production progress and establishing a bidirectional flow between ERP and the machinery.

No Results Found
The page you requested could not be found. Try refining your search, or use the navigation above to locate the post.
Choose the solution that keeps up with your business.
JUST CLICK